Ballymun Local Drugs and Alcohol Taskforce: A Case Study
In Spring 2016, we began working with the Ballymun Local Drugs and Alcohol Taskforce (BLDATF) on a social media project aimed at parents from the Ballymun community. The goal of the project was to help parents living in Ballymun connect with one another online and to raise awareness of activities and supports for them within their local community.
Our work with BLDATF involved carrying out on-the-ground research, community consultation sessions and the development of online platforms tailored to meet local parents' needs. Based on the feedback received from local parents and stakeholders during our research phase, we developed a dedicated website for parents in Ballymun, www.ballymunconnects.ie, and established a 'Ballymun Connects' Facebook page.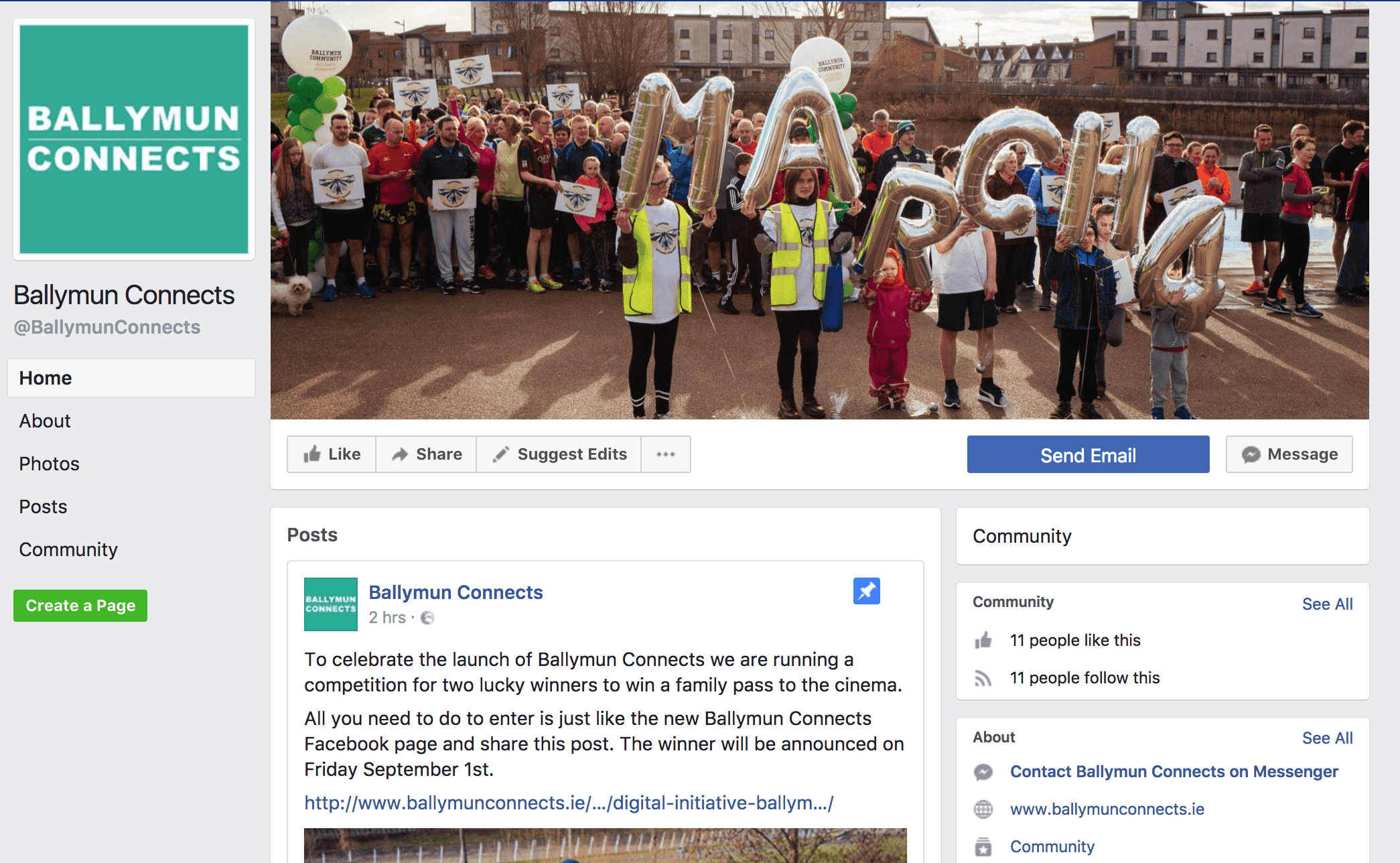 Ballymun Connects allows parents from Ballymun to engage with one another on a range of different issues and topics, and connect with people they wouldn't have crossed paths with before.
As well as being a directory of trusted organisations and services, the website includes information on events and activities taking place in Ballymun, useful tips on parenting and is set to feature blogs written by parents and service workers from the area.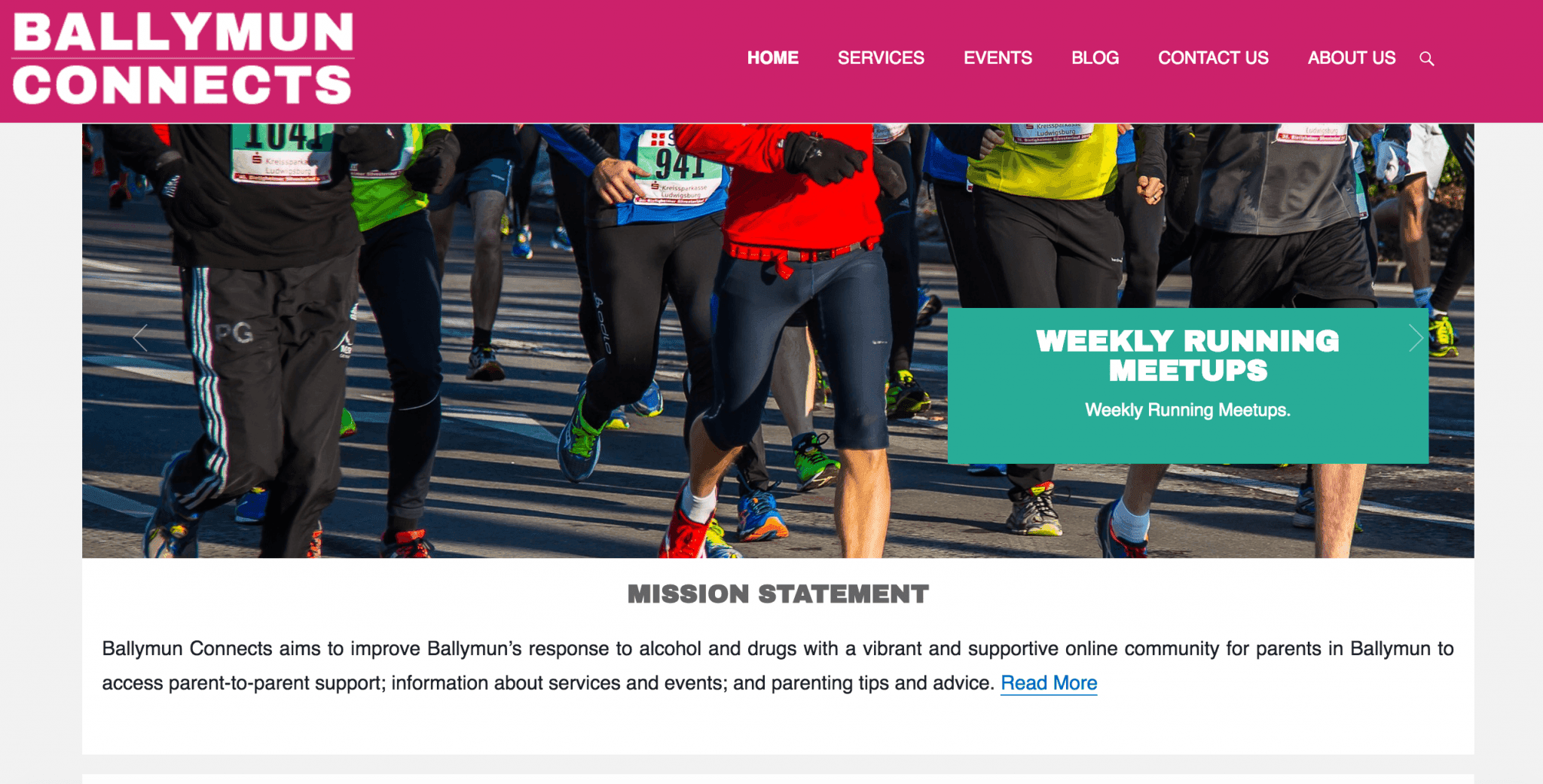 After developing the Ballymun Connects website and online profiles, we mentored the BLDATF staff in the skills needed to monitor and populate these online profiles on a day-to-day basis.
We officially launched Ballymun Connects in August, 2017, with Cllr Andrew Montague, Chairperson of the Ballymun Local Drugs and Alcohol Taskforce.
Ballymun Connects was developed with support from Government through the Dormant Accounts Fund is supported by the BLDATF's Prevention & Education Sub-Committee (PEC) and related Social Media Working Group.