Hip! Hip! Hooray! We're 3 today!
It's hard to believe that this time three years ago, Alice PR & Events was born. We've come a long way since then - eight staff, 15 interns, two offices, 100 clients, and 12 organisations we've helped with pro bono support. We've also had a lot of fun along the way!
Starting out with Martina at the helm, business grew quickly and Ciara joined as a consultant, and soon enough Alice PR & Events was born, followed by Elaine and Eva joining the team back in February 2016.
Niamh became our very first full-time member of staff when she came to #TeamAlice in March 2016. Emily came along in the September of that year and Louise Scott Heatley who is our our Northern Ireland Associate and our latest recruit, Darragh McGirr, joined us this year. Oh, and of course we can't forget our loyal summer staff member for the past two years, John Smith!
Starting out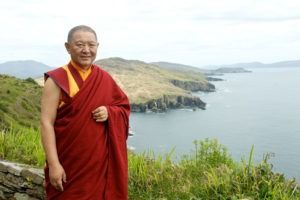 One of our very first clients was Bodhicharya Ireland who organised an event with one of the greatest living Tibetan Buddhist masters Ringu Tulku Rinpoche. We were delighted when Roisin Ingle covered it on her 'Roisin Meets' podcast.
Another early client was Career Zoo. We have worked with them on lots of stuff since then, including their 404 London event earlier this year.
We've loved working pro bono for organisations over the years including D8CEC, Show Racism the Red Card, the Prader Willi Syndrome Association of Ireland, and more.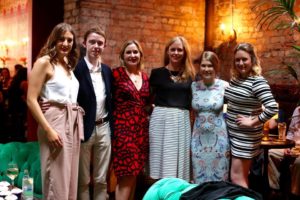 Recent work
In our 'Midsummer highlights' blog, we mentioned how proud we were to manage the launch of the Together for Yes campaign and our work with the Coalition to Repeal the 8th Amendment over the past few years, as well as our work on Dress For Success Dublin's Equal Pay campaig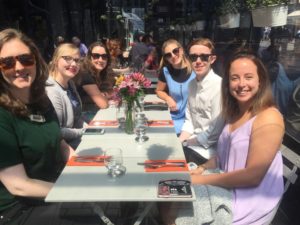 n for the past couple of years. Working on these have been a real highlights for the whole team - we're so lucky to be a part of such historic moments in Ireland's history.
There have been weddings, babies and one or two team outings along the way and more than our fair share of lunches, brunches and celebratory drinks - we think we've earned it! And we might even raise a glass or two this evening!
Thanks to everyone for the support over the last 3 years, well done to all the team and happy birthday #TeamAlice. It's been fun - here's to more!