#TeamAlice - Our Highlights of 2017
A little reflection of our highlights in 2017 from everyone here at Alice PR & Events.
It's been a busy, but great year at Alice PR & Events, full of highlights and personal achievements! Martina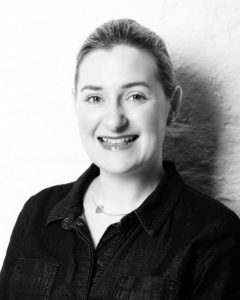 Although it feels like longer than a year ago, it was actually only January 2017 when we moved into our lovely office on Great Strand Street. Having our own space & slowly decorating it over the year (thanks Niamh!) has been a real highlight.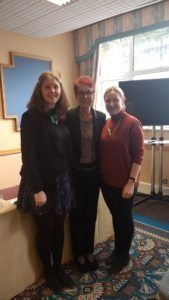 Work-wise, our work with the Coalition to Repeal the Eighth Amendment has been a real highlight, especially the final day of the Citizen's Assembly proceedings on the Eighth Amendment. Eva and I were out in the hotel in Malahide where the Assembly were meeting, organising a press conference for the Coalition, and there was such a sense of optimism and of something very momentous having happened.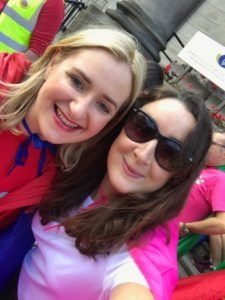 Another highlight from 2017 was getting the best view in the house for the Dublin Pride Parade: Emily and I were working with LGBT.ie, and I was brought up on to their float for a lot of the route, so I had a birds-eye view of all the people marching and all the other floats.
The amount of media coverage for and political interest in Dress for Success Dublin's second annual Equal Pay campaign, which we coordinated, was another highlight of mine in 2017. There was lots of high-profile media coverage of the campaign throughout the month of November, and we organised really successful briefings with Dublin City Councillors and with members of the Oireachtas. We're establishing a cross-parliamentary group in 2018 to progress the issue further, which is something I'm really looking forward to working on next year. Also meeting Joe Wicks at WellFest was pretty exciting (even if Niamh had to explain to me just how famous he was in advance!!)
Emily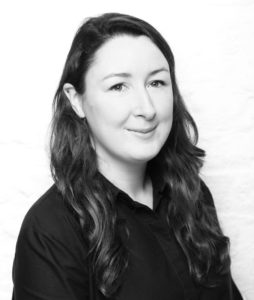 Mine would be working on Culture Date with Dublin 8 in May of this year and also working with Dublin City Council on the events celebrating The Abbey of St. Thomas the Martyr. Both of them were small, community-focused culture and history events and we were given fairly free-rein when it came to the PR plan for both of them. Thanks to the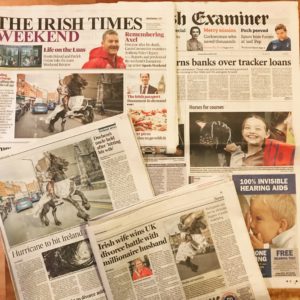 excellent work of Marc O'Sullivan we got our very first front page for the launch of Culture Date with Dublin 8 (as well as lots more coverage), and similarly, two front pages and lots of pick-up for the Abbey of St. Thomas the Martyr. It was immensely satisfying to see small-scale events get widespread national coverage, here's to more front pages in 2018!
Another highlight is working with the Coalition to Repeal the Eighth Amendment over the past year – it's exciting to be part of the campaign and getting the opportunity to work with inspiring people like Ailbhe Smyth!
Niamh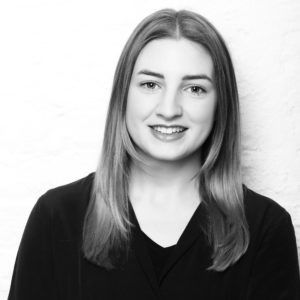 It's been a big year for Alice PR, which started with the very exciting move into our very own office in January. That has remained a highlight for me this year – we're so lucky to have the office space that we do, right in the middle of town and in such close proximity to Camerino! ;)
On a more personal level, working on the public relations for WellFest this year was a definite highlight. The festival sold out over the two days, and there was huge media interest, given that the well-known Joe Wicks, aka The Body Coach, was taking part! The lead-up as always was really hectic but it's all worth it seeing how it comes together on the day. We were blessed by the Sun Gods on the Sunday which was the cherry on top of a really successful weekend. I loved working on such a high-profile event and was buzzing for weeks after!
As always, a highlight this year and last was working with the #Ateam – a very sound bunch indeed.
Eva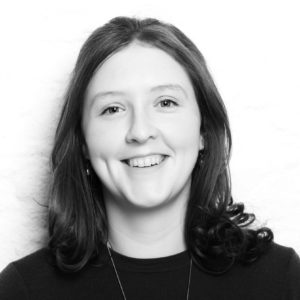 2017 has been a terrific year at Alice – there have been a lot of highlights for me, possibly too many to choose from!
Earlier in the summer I worked with the Irish Research Council who attended a series of meetings at the European Commission and hosted a briefing of Irish MEPs at the European Parliament. It's great to see Irish research getting the engagement it needs at European level – oh and the trip to Brussels was of course, lovely. Also, meeting Niamh Briggs, then Captain of the Women's Rugby team as she was awarded the Guaranteed Irish Sports Hero award was beyond awesome
Being part of the inaugural 404 event – Dublin's hottest new tech event – last October was absolutely brilliant. Now that the event organisers are bringing that event to London in 2018, it's all very exciting.
We'd love to hear your highlights from 2017! Let us know in the comment section below.
Wishing all of our clients, families and friends a very Happy Christmas and thank you for all your continued support throughout 2017.
Best wishes for 2018... Happy New Year!!