Achieving work / life balance in PR: Ciara's top tips
Our Account Director Ciara Murphy works every Tuesday, Wednesday and Thursday with Alice. Here she shares her experience of attaining work / life balance while working part-time in the hectic world of public relations.  Event coordinator and public relations executive had the dubious honour of achieving places five and six on Forbes list of the Most Stressful Jobs of 2016. Our friends in the media also held two spots on the list with broadcaster and newspaper reporter attaining places eight and nine respectively.  It's not surprising – both industries involve tight deadlines, writing, editing, social media and the need to be completely tuned into new developments and respond to them quickly.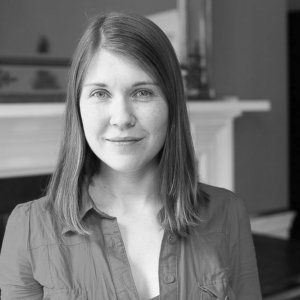 Despite knowing that, I work in a busy agency, my husband works in a national newsroom and we have a two-year-old boy and a baby on the way. It doesn't sound like a winning formula for work-life balance, does it?   Thankfully, at Alice, we offer flexible working arrangements which means that I work from home on the busiest three days of the week and travel to client events and meetings as needed. This allows me two days at home with my little boy to make rocket collages, read The Gruffalo and catch up on things I ignore during my working days.
But in an industry, that's 'always on', how does it work in practice? Here's my six tips on how to achieve work-life balance (most of the time) while working in public relations:
Have a good routine. If you work from home, have a designated space that you only use for work. I have a morning routine of switching on my laptop and lamp, making a cup of coffee and changing my desk calendar. Voilà – I'm in work mode.
Keep channels of communications frequent and clear. It seems like a no brainer for a communication professional but in a busy agency with lots of clients and deadlines, it's essential that everyone on the team is up-to-date and informed. To achieve this, we use technology, which brings me to tip #3.
Use technology well. At Alice, we use Skype and Slack to keep in touch regularly and Martina and I sometimes go old-school with a phone call to catch up and plan work.  We have a shared office diary and use time tracking app Toggl.
Manage clients' expectations. Public relations require real-time communications so it's vital that clients know when you're available and who they can contact if you're not. At Alice, we manage our teams so our clients always have a member of their account team to speak to.
Find your niche. With a background in social policy and political communication, I love the public affairs, research, stakeholder engagement and copy-writing aspects of public relations which is often less time-sensitive than managing a launch or large event.
Love what you do. If you aren't interested in the world around you, then PR probably isn't for you. Keeping up with current affairs is an essential part of my job but it doesn't feel like work – it's just part of my daily routine.
There's a business case for offering flexible working. In a female-dominated profession it would be easy to lose talented women as they attempt to juggle family life with the demands of modern public relations. It keeps costs down and is a great way to recruit and retain talented professionals. Most importantly, people thrive when they're in control of their lives and getting the most from work and home life.