During 2021 and 2022, Alice provided public affairs, stakeholder engagement and media relations support for the campaign, which was sponsored by Roche.
Our work involved:
Developing a communications plan to ensure campaign messaging reached key target audiences. A key objective of the plan was engaging NAI members and the patients they support. We held a membership briefing with a lively 'questions and answers' session and scheduled membership updates at campaign milestones. As a result, over 11,000 emails were sent to Oireachtas members by campaign supporters over the nine months of the campaign.
Providing strategic public affairs advice to the NAI on how best to engage with the Government and Oireachtas members. Over the course of the campaign, 83 TDs and Senators raised the issue in the Oireachtas, and 104 parliamentary questions were asked. In March 2022, the NAI presented to the Joint Oireachtas Committee on Health about the need for more nurse specialists in neurology.
Coordinating political briefings for the NAI to update Oireachtas members on the campaign. Patients, consultant neurologists and nurse specialists in neurology spoke at the briefings and their first-person insights were an important element in the campaign's success.
Designing and implementing standalone local media campaigns, including seven regional campaign launches, as well as national media campaigns to promote significant campaign activities. The audience reach of media coverage secured by Alice was 13.8 million, with a total of 211 items of coverage across national print and broadcast, online and local media.
Identifying opportunities for the NAI to engage with the Department of Health's budgetary process.
We have worked with Alice since 2020 to develop our first communications strategy and to deliver media relations, event management and public affairs services for our annual Brian Awareness Week and World Brain Day campaigns. Their work on our recent 'Patients Deserve Better' campaign - which brought together 30 non-profit organisations to seek investment to tackle the shortage in nurse specialists in neurology - achieved excellent media coverage and high levels of engagement with decision makers. The team were committed to what we were trying to achieve and willing to gain a deep understanding of the issues facing people with neurological conditions. Their approach is calm, considered and collaborative. Overall Alice provides a professional and responsive service that is there whenever and however we need it.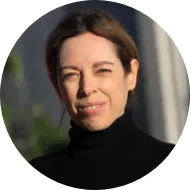 Magdalen Rogers
Executive Director, Neurological Alliance of Ireland
Next Case Study