A win for Alice PR at the Icons of Whisky Ireland Awards
Alice PR & Events named 'PR Agency of the Year'
There was great excitement for #TeamAlice last night, as we were announced winners in the 'PR Agency of the Year' category at the 2021 Icons of Whisky Ireland Awards.
The Icons of Whisky Awards are organised each year by Whisky Magazine, a global publication dedicated to all things whisky (or 'whiskey' as we spell it in Ireland!).
The Awards recognise the people, places and products that complete the whole dynamic of the whisky industry - with regional ceremonies in America, Australia, India, Ireland and Scotland, before a global finale each year, which brings together regional category-winners.
Our Work with Drinks Ireland|Irish Whiskey
The process for the awards begins with industry personnel entering their icons. We were honoured to be entered by our client, Drinks Ireland|Irish Whiskey, the representative body for the Irish whiskey industry.
We began working with Drinks Ireland|Irish Whiskey at the beginning of 2020 and, of course, within weeks, the Covid-19 pandemic hit.
As with almost every other industry worldwide, the pandemic has impacted heavily on the whiskey industry: distilleries and visitor centres have been forced to change their operating models and severely limit their visitor numbers over the past year. As a result, the PR plan we had agreed at the beginning of 2020 didn't quite come to light, but we did have a busy year working with this resilient and impressive industry.
We ended the year on a high note - with the launch of a report on the renaissance of the Irish whiskey industry over the decade from 2010 to 2020. And we're looking forward to continuing our work with Drinks Ireland|Irish Whiskey this year, as the industry begins to re-open in the wake of Covid-19.
William Lavelle, Head of Drinks Ireland|Irish Whiskey, and Paschal Donohoe TD, Minister for Finance, at the launch of the Irish whiskey renaissance report
At last night's Icons of Whisky Ireland awards ceremony, the award for 'Bar Manager of the Year' went to Padraic Rafter of Paris Texas Bar in Kilkenny. As proof that there are very few degrees of separation in Ireland, Padraic is a first cousin of our own MD, Martina Quinn!
Huge congratulations to him - and to all the other category winners and commended entrants in last night's awards.
You can read the full list of winners and highly commended entries here.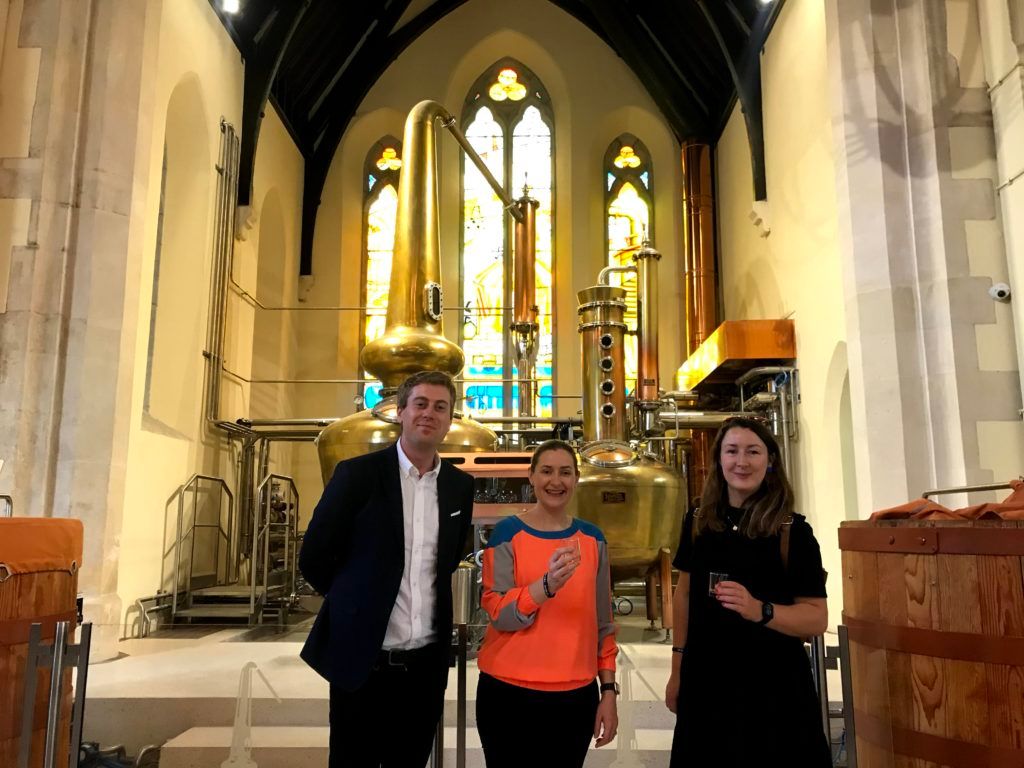 Alice team-members Ciarán Garrett, Martina Quinn and Emily Brennan, pictured on a tour of the Pearse Lyons Distillery in Dublin's Liberties