International Women's Day 2017 - Alice's Inspiring Women List
We're really enjoying International Women's Day here at Alice PR! Being an all-woman office, and working with so many clients who focus on equality, empowerment and the celebration of women, it's particularly special for us. We started the morning with a gorgeous ~~#~~WoMenAtWork team breakfast in support of Dress for Success Dublin and we were chatting about the women who have informed us, our lives and who continue to inspire us across all walks of life. We've decided to share them with you & we'd love if you'd share yours with us too. Post your #InternationalWomensDay list in the comments below. Happy International Women's Day to you all, to our fantastic clients and to ourselves!
Sport:
Elaine: Olympic gold medal winner, five-time gold medal winner at the Women's World Championships, six-time gold medal winner at the European Championships and five-time gold medal winner at the European Union Championships, and fellow Wicklow woman, Katie Taylor is the ultimate inspiring sportsperson. Always humble and always a hero.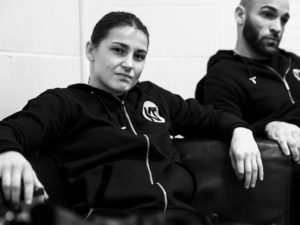 Emily: Ireland's first female Olympian, Maeve Kyle. She represented Ireland in athletics in Melbourne in 1956, Rome in 1960, and Tokyo in 1964. She came up against a lot of criticism as a lot of people didn't think women should be competing in the Olympics at the time. She was encouraged by her husband (also her trainer), who told her that somebody had to be the first to go and do it, and that he knew she could stand up for herself! I had the pleasure of meeting her a few years ago and her energy and positivity was so impressive – I hope to be like her in my 80s!
Eva: The Irish Women's Rugby Team.
Niamh: I think we could all learn a thing or two from Cork dual star Briege Corkery. She's played inter-county football AND camogie for over 10 years and has 11 All Ireland Senior football medals and 6 Senior Camogie medals. Her commitment to game is second to none.
**Film:
Emily: I think Cate Blanchett is a deadly actress, comes across very smart, and seems like she'd be a bit of craic, too.
**Eva:**I know not everyone likes her - but I really like Sofia Coppola! It's a male-dominated industry, especially when it comes to direction and production. Yes, she probably had more opportunities than others coming from Francis Ford Coppola's clan, but at this stage I think she has definitely earned her place in Hollywood. Martina: Janelle Monáe. I really liked her as a musician initially, and I've loved her recent performances in 'Hidden Figures' and 'Moonlight'.
Niamh: Meryl Streep. I don't think this needs any explaining!
TV:
Elaine: I'm showing my age now but I'd have to say Tyne Daly. Tyne Daly played Mary Beth Lacey in Cagney and Lacey, a married mum of two boys working as a New York Police Detective, along side partner Christine Cagney. Lacey was played so beautifully and sensitively, yet strong by Tyne Daly and remains one of my favourite go-to series of all time.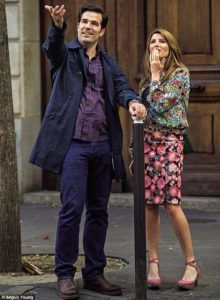 Emily:** Sharon Horgan is probably the funniest Irish woman out there. I also LOVE Broad City, a show about two best friends living in New York, Abbi and Ilana. It's written and starred in by real life best friends Abbi Jacobson and Ilana Glazer, and it's hilarious.
Martina: Amy Poehler. 'Parks and Recreation' is up there as one of my all-time favourite shows. Basically, I want Leslie Knope as my best friend!
Niamh: Ellen De Generes. Completely hilarious and a generally really nice person (not that I know her personally!) but she seems totally unaffected by her fame.
Literature: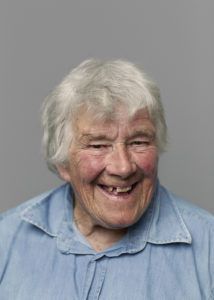 Emily:** I have to say Dervla Murphy – I devoured a couple her books last summer and she's just incredible. And loves cycling! A woman after my own heart. As well as Dervla, I'm fascinated by Virginia Woolf – both a pleasure and a pain to read. I loved 'To The Lighthouse' and 'Mrs. Dalloway', but 'Orlando' and 'The Waves' were not for me! There's some generalisation to be made about my intellectual abilities here somewhere. #Basic
Eva: Agatha Christie – being the number one selling novelist of all time is hands down awesome! Two billion copies of her books have been sold across the globe – this puts her in third place behind the bible and Shakespeare in total books printed – nice! Martina: Dervla Murphy. I love her travel books, and she is one impressive lady. She broke all sorts of taboos by heading off travelling across continents on a bike in her youth! As far as I know, she's still going strong now and she's well in her 80s. This interview from a couple of years back gives a good sense of her personality.
Niamh: J.K Rowling – a bit of an obvious one, but the HP book were are and probably always will be the best books I've ever read.
Art:
Elaine: Like most people, I discoveredVivian Maier through the documentary about her life simply entitled 'Finding Vivian Maier'. She worked for about forty years as a nanny, mostly in Chicago's North Shore, pursuing photography during her spare time. She photographed every-day life as she wandered around the streets, parks and shops in Chicago. She took more than 150,000 photographs over her lifetime and in 2007, two years before she died, Maier failed to keep up payments on storage space she had rented on Chicago's North Side and the contents which included, her negatives, prints, audio recordings, and 8mm film were auctioned. Three photo collectors bought parts of her work and so, the photographic talent that captured such beautiful portraits, streetscapes and otherwise unnoticed people and moments was unleashed on the world.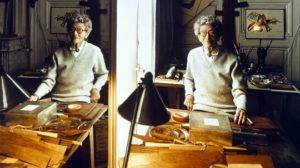 Eva: Maybe more of a designer than an artist, but I really love Eileen Gray. Her design is so iconic of that era and it's great that we have some Irish heritage from that time, which was mostly dominated by other European and American designers.
Martina: I saw a Georgia O'Keeffe exhibition at the Tate Modern in London last year, and I found it really interesting. Her art attracted a lot of attention for supposedly depicting female sexuality in very daring ways. There's an interesting debate around how this view of her art was imposed by (male) critics and seeped into the public consciousness, despite Georgia O'Keefe's own assertions to the contrary. This article from The Guardian sums it up well.
History: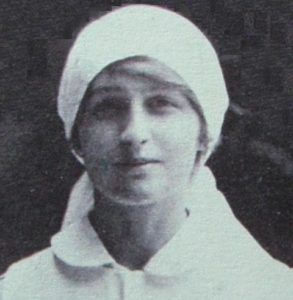 Emily:**We recently had a staff cinema outing to see Hidden Figures, so I have to give the subjects of the film a mention here – Dorothy Vaughan, Katharine G. Johnston and Mary Jackson, three pioneering African-American women working at NASA in the 1950s and 1960s.
Eva: Amelia Earhart – Amelia set many records for aviation and was the first woman to fly solo, nonstop across the Atlantic Ocean. Clearly passionate about aviation, she met an untimely death when she disappeared attempting a round-the-world flight.
Martina: Vera Brittain, author and pacifist. Her book, 'Testament of Youth', tells how – one by one – she lost the four men she was closest to during WWI, including her brother and her fiancé. After the war, she became well-known as a pacifist and feminist. I've read both 'Testament of Youth' and 'Letters for a Lost Generation', which brings together letters between Vera and the four men. Both are compelling reads, though – not surprisingly – pretty harrowing.
Niamh: Maybe obvious too – but I'm a big Mary McAleese fan. I met her when I was in third class which was very exciting, but I've always thought that she was a brilliant president. She always speaks with such dignity and is a woman of real integrity. I also like how she's always been quite progressive with her views – with the North, the church and homosexuality.
Music: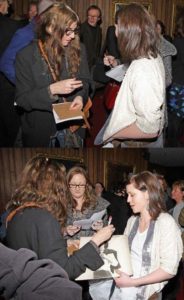 Patti Smith has to get a mention but she falls under several categories for me; poet, artist, writer, photographer, punk, mother and musician, Patti Smith ticks all the boxes. At the age of 72 she is still creating, performing, touring, exhibiting and being a social activist. I met her in 2012 at The Abbey Theatre where she and Sam Shepherd performed together and she was humble and gracious and enormously inspiring.
Emily: Bit of a cliché here but it has to be Kate Bush. We have Kate to thank for my amazing interpretive dancing, yet to be unleashed on #TeamAlice! Some day. Loving a lot of the all-female bands out there at the moment – The Staves and First Aid Kit, to name but two. And I've always really liked Ellie Goulding. She seems sound, is really into fitness and the benefits of it in a non-annoying way, has been outspoken about her mental health issues and is really into combatting climate change. Not your average pop-star.
Eva: Roisin Murphy – breaking into the 1990's dance music scene as one half dance duo Moloko, Roisin Murphy has been a steadfast figure on the electronic music scene ever since. Her concerts are electric to say the least. On her last tour she had roughly twenty costume changes per show - many taking place on stage while performing.
Martina: Lauryn Hill, M.I.A, Joni Mitchell, Dolly Parton, Laura Marling, Lorde, Blondie, Martha Wainwright, Gwen Stefani, Sinead O'Connor… Do I need to give explanations for any of those?!
Niamh: Adele. On International Women's Day who else could you possible pick other than the queen herself. I think she's a great role model and has really stayed true to herself despite working in such cruel industry.
Fashion / Design:
Eva: Vivienne Westwood – An architect of the punk fashion scene, she is always happy to speak her mind and to support a worthwhile cause – most recently campaigning to highlight the impact of climate change.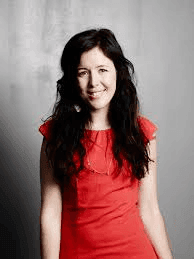 Martina:** I really like the way Chupi has built up and promoted her business. She uses social media really well to convey the "personality" behind the business, and she's a great example of an Irish businesswoman successfully growing an international brand. I love her jewellery too!
Niamh: There's a few I could mention here, but going to go with an oldie – Coco Chanel. I did my history project in her when I was doing the Leaving. She really revolutionised fashion for women, and thanks to her, we're all not still laced up in those awful corsets!
Business:

Elaine, Emily and Niamh:** Our very own Martina Quinn of course! A Tipp force to be reckoned with. (Do we get gold stars now?) A testament to her is how an office full of women works like a dream!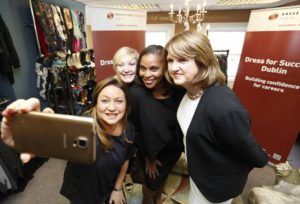 Martina:** Norah Casey spoke at an event we organised for Dress for Success Dublin about 18 months ago, and I thought she was very impressive. I've seen her speak a few times at different events, and I like that she is wholly unapologetic for being successful and ambitious and self-confident.
Science:
Elaine: Physiotherapist Ciara Clancy, the founder of an app to help people with Parkinson's Disease and the first woman to be named as 'Ireland's Best Young Entrepreneur. Caira, who was named as the winner just last week developed Beats Medical which emits a beat or sound wave from a smartphone to help control movement and speech in the affected patient. She is also working on projects which she hopes will provide treatments for other neurological conditions such as MS, Stroke, Dyspraxia and Cerebral Palsy.
Eva: Mary Mulvihill – Irish broadcaster and science communicator Mary Mulvihill sadly passed away in 2015. She was an advocate for both STEM and women in STEM. In 1990 Mary founded WITS (Women In Technology and Science). Last year the Mary Mulvihill Memorial Award was launched to commemorate her work in science journalism and science communications – the first awardees are expected to be announced next month.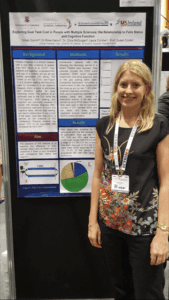 Martina:** My sister, Gillian, who is a physiotherapist and is currently doing her PhD, focused on developing a falls risk assessment tool for people with Multiple Sclerosis. My knowledge of science is pretty poor, so I'm in awe of her work!
Politics:
Elaine: Michelle Obama, always supportive, always strong and always dignified. She stood up for the rights of girls and women across the world from day one in office as FLOTUS. She is charismatic, never played second fiddle and remained passionate and inspiring until the day she left The White House. She is everything a First Lady should be.
Eva: Nicola Sturgeon. Since the devolved Scottish Parliament was established almost two decades ago, nobody has taken the reigns quite like Nicola Sturgeon. The Scottish First Minister has dealt with the fallout from a lost independence referendum, Brexit, and now faces another possible independence referendum. She is a savvy operator; comfortable canvassing her constituents or lobbying world leaders.
Emily: I'm seconding Eva on this one, I really admire Nicola Sturgeon – she just exudes confidence and determination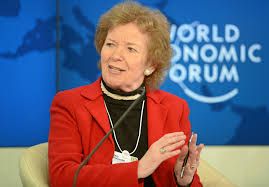 Martina**: It's an obvious one, but I'll go with Mary Robinson. I was nine when she was elected, so she was President throughout my formative years. I wasn't politically aware enough as a nine-year-old to recognise how momentous her election was, but it meant that – throughout my childhood and teens – I thought it was normal to have a female President (I still do, obviously!). Niamh:
Michelle Obama. So clever, so graceful, and never in the shadows of Barack – which I totally loved. Big boots to fill Melania!
Social Justice:
Eva: Mary Robinson for her work on climate justice. I admire how she has brought the issue of climate change to the fore, highlighting the effect it has had on developing nations and bringing attention to the first refugees of climate change.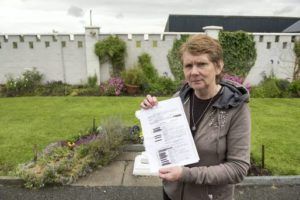 Martina: Catherine Corless – for her work on exposing the horrors of the Tuam mother and baby home.
Emily: I agree with Martina in highlighting the amazing work Catherine Corless did in relation to the Tuam scandal, similar to the amazing work of Mary Raftery in the 1990s.
Niamh: Can I say Mary McAleese again? See 'history' above!
Media:
Martina: Caitlin Moran. I've never read anything by her that I didn't enjoy. In an interview with The Irish Times last weekend, she explained her rationale for working with the conservative Times (of London), as opposed to the liberal Guardian (where most people believe she'd be more at home). Basically, she sees her column with the Times as a way to changes hearts and minds. Her books are also to be recommended!
And as our parting glass, we'll leave you with this...who runs the world?!
https://www.youtube.com/watch?v=VBmMU_iwe6U