Celebrating just some of the great women we work with at Alice PR…
#TeamAlice would like to wish a very happy International Women's Day to all.
We're lucky to work with lots of incredible women across our client base, as well as having a majority of women on our staff team.
This year, we want to put the spotlight on some of the female-led organisations amongst our clients – and the inspiring women at their helms.
From being at the forefront of cutting-edge research to advocacy for patients with neurological conditions to promoting ethical leadership, these women are changing our society for the better. And we're inspired by their drive and determination.
Teresa Heeney, Chief Executive Officer, Early Childhood Ireland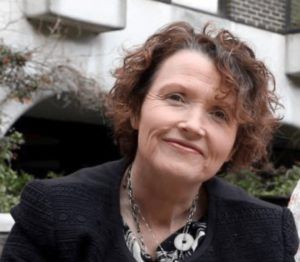 Always a busy organisation, the past 12 months has seen Early Childhood Ireland, the leading organisation in the early years sector, on the airwaves every week – highlighting the essential role of childcare services, and the challenges they face, during the Covid-19 pandemic. Teresa Heeney is frequently to be heard and seen in the media, advocating for better terms and conditions for the sector.
Originally from Donegal, Teresa was appointed CEO of Early Childhood Ireland in 2014. She previously worked in the ISPCC and, in 2011, led the merger of the Irish Preschool Play Association and the National Children's Nurseries Association. She received an undergraduate degree in Social Science from UCC and a Masters of Business Science from Maynooth University in 2013.
She now lives in Maynooth with her family.
Eucharia Meehan, Registrar and CEO, DIAS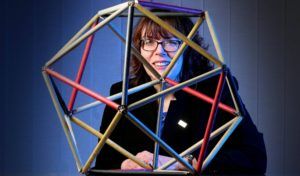 Another proud Donegal woman, Dr. Eucharia Meehan has had a strong focus on promoting research – and, in particular, advanced research – throughout her career.
Since 2017, she is CEO and Registrar at the Dublin Institute for Advanced Studies (DIAS), an internationally-renowned institute for advanced research.
Previously, she was Director of the Irish Research Council, having been appointed the inaugural leader of that organisation when it was established in 2012. Prior to her role with the IRC, Eucharia was Head of Research and Innovation at the Higher Education Authority, where she directed the Programme for Research in Third-Level Institutions, through which over €1.2 billion of Exchequer and non-Exchequer funds were allocated to develop strategic research capacity.
In the past, Eucharia was Head of Programme Management (Irish and US sites) at Elan Biotechnology Research. She is a member of the Royal Irish Academy and a former Chair of Women in Technology and Science (WITS) .
Angela Smith, CEO, Dress for Success Dublin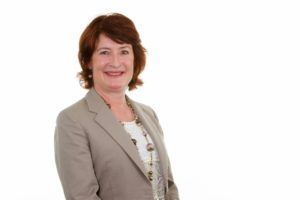 Dress for Success Dublin (DfSD) is Alice's oldest client – we've worked with them since our establishment in 2015. Having known Angela Smith already through her great work in corporate social responsibility, we were delighted when she was appointed CEO of DfSD in 2017.
At DfSD, Angela's work focuses on strategy and best management practices. She oversees the implementation and evaluation of services; and develops relationships with corporate supporters, referral partners, clients and volunteers. Over the past 12 months, she led DfSD's move to online service provision in response to the Covid-19 pandemic, with the organisation now delivering virtual career supports and mentoring programmes to benefit women looking to enter the workforce and / or progress their careers.
Previously, Angela served as Head of Corporate Social Responsibility at Diageo Ireland, where she was much-loved by the dozens of community groups she worked with across Dublin's Liberties.
Magdalen Rogers, Executive Director, NAI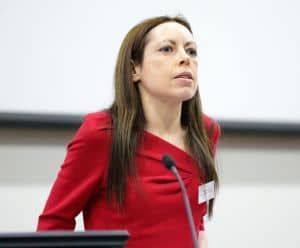 We've been working with the Neurological Alliance of Ireland (NAI) over the past year on communications strategy and training projects, and the PR campaign for Brain Awareness Week 2021. We've been hugely impressed by the dedication and expertise of the organisation's Executive Director, Magdalen (Mags) Rogers.
Mags holds a BA in Psychology and an MSc by research from Trinity College Dublin on quality of life and marital relationships following acquired brain injury. She has led the NAI for nearly 20 years. She worked in management roles in Headway and the Health Research Board before joining the Alliance in 2003.
She currently serves on the boards of the Dublin Neurological Institute and FutureNeuro, a Science Foundation Ireland funded research centre for epilepsy, MND and other neurological conditions.
Joanne Hession, Founder and CEO, LIFT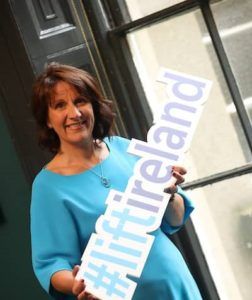 Joanne Hession is an absolute powerhouse – full of energy, optimism and dedication to making Ireland a country with excellent leadership skills.
In 2018, she launched LIFT Ireland, a nationwide initiative to raise the level of leadership countrywide.
LIFT now has over 4,000 volunteers and has engaged over 10,000 people to enhance their leadership skills. Current partners include ESB, Munster Rugby, Bank of Ireland, RSA Insurance, Vodafone, Dublin Airport, and over 100 secondary schools nationwide.
Outside of her work with LIFT, Joanne is an accomplished entrepreneur, author and leadership expert. She has founded two successful businesses, The Entrepreneurs Academy and QED The Accreditation Experts.
Lorraine Gilligan, Executive Director, Léargas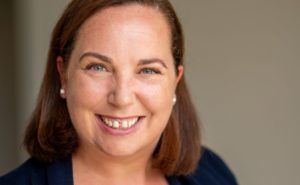 Appointed in 2020, Lorraine Gilligan is the first woman to take the helm at Léargas, the national agency for international and national exchange programmes in education, training, youth and community work in Ireland.
We've worked with Léargas for the past two years, and we were delighted to manage the PR campaign last year to announce Lorraine's appointment.
Lorraine started at Léargas as a receptionist, expecting it to be a short-term role. However, she quickly became captivated by the incredible work they do and, 25 years later, has been involved in almost every area of the organisation and every programme they deliver.
Originally from Coolock, she studied journalism at Coláiste Dhúlaigh and holds a degree in Business and Information Management from Dublin Business School. She lives in Lucan with her husband and their chocolate brown Labrador, Rolo.
Adeline O'Brien, CEO, Empower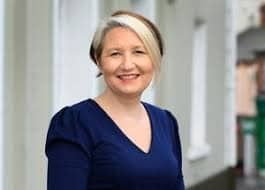 Empower is the local development company for Fingal County, ably led by Adeline O'Brien.
We've worked with Empower for almost three years, and Adeline consistently impresses us with her expertise in community development and social justice, and her dedication to improving life for all people in Fingal and beyond.
Adeline has 20 years' experience in the not-for-profit and social enterprise sectors. Roles have ranged from Development Director at Cork Opera House to Director of the Fundraising Institute of Ireland and CEO of an education and training facility for at-risk young people and their families in Dublin 10. She was a founding Director of the Cherry Orchard Regeneration Company, and a founding member of the Dublin 10 Restorative Practice steering group.
Adeline has also worked as a consultant in the not-for-profit sector with a focus on governance, strategy and management, and work and organisational psychology / behaviour. She was appointed CEO of Blanchardstown Area Partnership in January 2017 and has led a significant change management process for the organisation, including renaming the service to Empower.
This is just a small selection of the amazing women we work with. We're lucky to be able to say that there are many, many more women we could include on this list – but we'll save that for IWD 2022 and beyond 😊