Six Tips for an Effective Photocall
The day after a photocall, there's nothing quite like waking up to find that the photos have landed and even better when it's a front page.
Here at Alice PR, we have organised hundreds of photocalls for our clients to launch campaigns and events. We know that a good photograph can make all the difference to the media coverage received so we're sharing some of our top tips for an effective photocall.
1. Choose your photographer wisely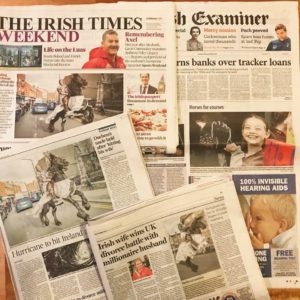 Always work with photographers you know will be able to relate well to the people they're photographing and who are able to put them at ease.  We've worked with dozens of press photographers over the years and what can really set a good photographer apart is their personality and their ability to make the participants feel comfortable.
2. Shooting with the stars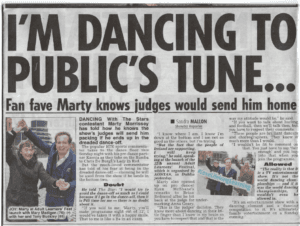 Having a well-known 'face' in the photograph always helps in terms of media pick-up - as witnessed by our recent photocalls with people like Roz Purcell, and of course Marty Morrissey. We've all got a soft spot for Marty in Alice PR!
3. Timing
Another important consideration is timing. Time of the week, and time of the day! It's always best to arrange your photocall for early in the day so that the photographer can get the images signed off with the client, edited, captioned and released to the picture desks as soon as possible. If your client has a specific interest it's good to plan around that too - for example to plan the time of the release around the business pages of a certain paper, if that aligns with the client's target audience.
4. Attention to detail
It might sound a bit obvious and basic but, depending on the setup, we always try to bring hair pins, safety pins, blu tac, string, a pocket mirror and umbrellas to photocalls – outdoor ones in particular. Each of those items have actually rescued a photo on one occasion or another!
5. Rule breaker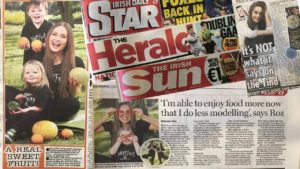 Remember that saying, 'never work with children or animals'? In our experience, they tend to work well for photocalls - but only where it's relevant! We've gotten some fantastic photos with children including the launch of the first ever survey by Prader Willi Syndrome Association of Ireland, the local children from Inchicore who made the front page from the Culture Date with Dublin 8 launch, WellFest, and again the children from Dublin 8 who were part of the medieval pageant for the events celebrating the history of the Abbey of St. Thomas the Martyr.
6. Location, Location, Location!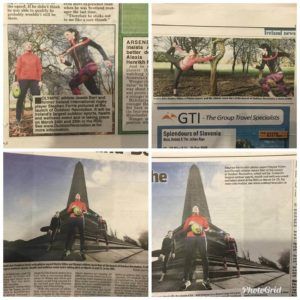 Nailing the right location is key. Select somewhere that you are familiar with, and if you don't know it always do a recce. Try to  chose somewhere central where press photographers and the participants can get to easily. Always have a near-by back-up in mind if something falls though on the day or the Irish weather isn't playing ball!