Networking in Italy with our International Partners
Looking out at a very wet and grey Monday in Dublin today, it's hard to believe that – just 24 hours ago – some of us were enjoying the clear blue skies and sunny climes of beautiful Pescara, the Italian city that is home to our international partner agency, Pomilio Blumm.
Since 2019, Alice has been a member of Pomilio Blumm's Ultra European Network (UEN). The Network has partners in over 50 countries worldwide and is ranked by Provoke(the PR industry's leading source of news and insights) as the top independent network in the world and the No. 1 network in Europe in terms of fee income and growth.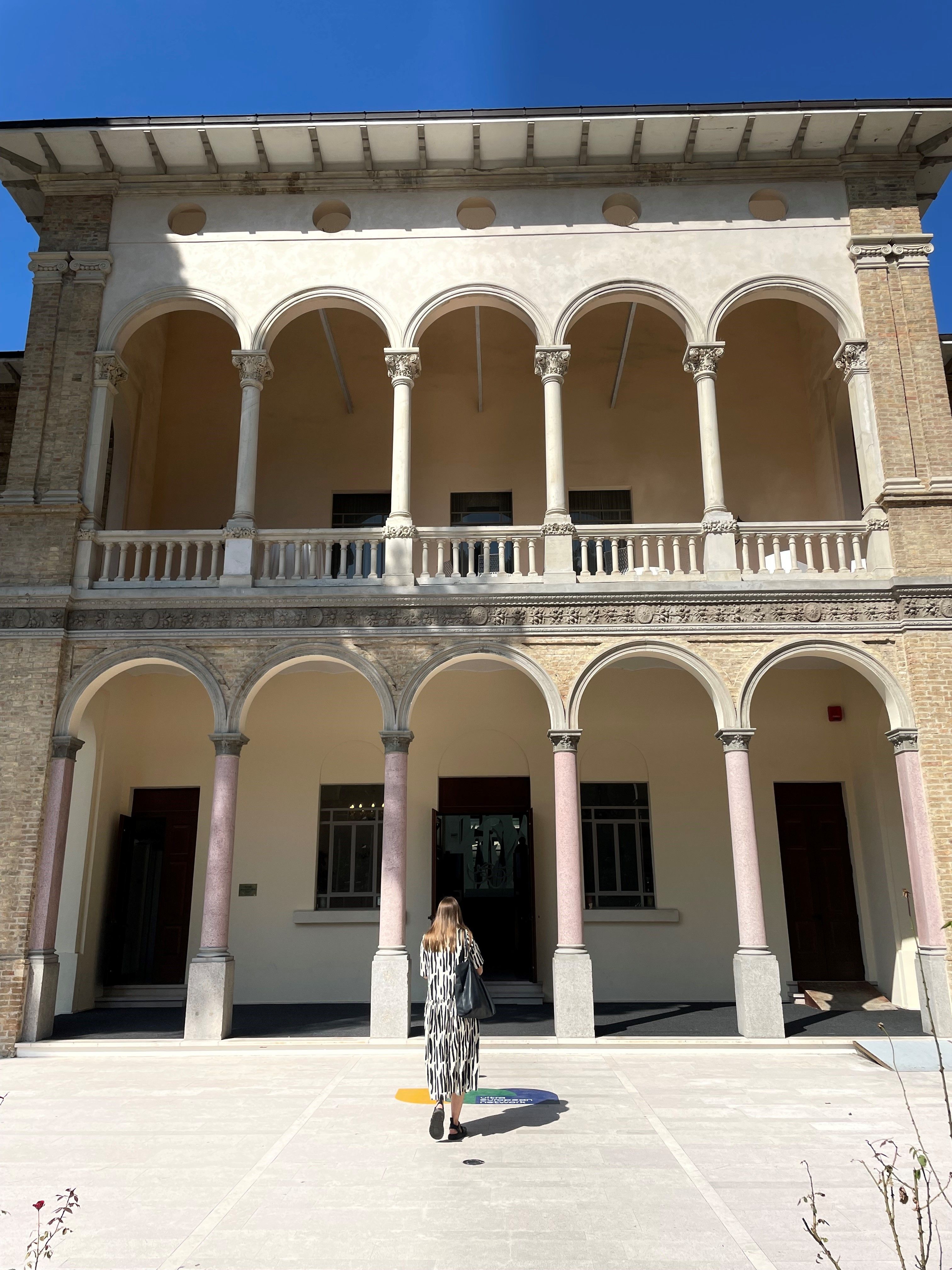 Transnational Communications Campaigns
Pomilio Blumm's expertise is in running transnational communications campaigns for large institutional clients, such as European Commission departments and agencies. This expertise is reflected in the membership of the UEN, which includes not only PR agencies like Alice, but also event management companies and creative agencies.
Each summer, Pomilio Blumm hosts the UEN Summit in Pescara, bringing together member agencies from all across Europe and further afield. This year, our MD Martina and Director Niamh attended the event, meeting partner agencies from as far afield as India and Mexico, as well as the Nordics, the Benelux region, and Eastern and Central Europe.
Over the course of two days – in the impressive Aurum cultural centre in Pescara – we heard from Pomilio Blumm's own staff about the continued growth of the UEN and ongoing opportunities for collaboration, as well as hearing from external experts on topics such as data visualisation and combatting disinformation.
Current Trends Impacting EU Communications Campaigns
One of the sessions at the Summit focused on the current trends impacting EU-wide communications campaigns. These were identified by Pomilio Blumm as:
The impact of Meta regulations and, in particular, Meta's strict rules around the promotion of content with social or political themes – leading to an increasing need for tailoring and localising content for campaigns that use Meta platforms like Facebook and Instagram.
The growing volume of disinformation on Twitter, TikTok and Snapchat.
The ongoing fusion of traditional media and digital – for example, the way in which traditional TV has evolved into 'connected' TV.
A huge grown in 'digital out of home' communications, such as advertising on digital screens in taxi cabs.
Multi-platform radio advertising.
The Power of Data Visualisation David McCandless – a journalist / information designer, author and founder of Information is Beautiful – gave a masterclass and keynote address at the Summit.
He highlighted how visualisations – such as infographics – can help make sense of data, bringing "abstract, boring numbers down to earth" and creating "landscapes we can explore" that are more accessible and interactive than rows of figures.
Interestingly, he spoke about how data visualisations don't always tell the full story. He used the example of the USA having the largest military budget in the world. However, if you look at expenditure per capita or as a percentage of GDP, the data tells a very different story…
In terms of the key ingredients for making a visualisation impactful, he highlighted the need for content to be:
Trustworthy – using reliable data and information;
Interesting – having a strong concept and a thought-provoking question underpinning the data;
Useful – having a clear purpose / goal; and
Attractive – using great visualisation and design.
While data can show us "the story underneath the story" and give us a more 360-degree view of an issue, McCandless cautioned that we must never lose sight of the power of human stories, particularly in communicating more challenging or divisive issues, such as migration.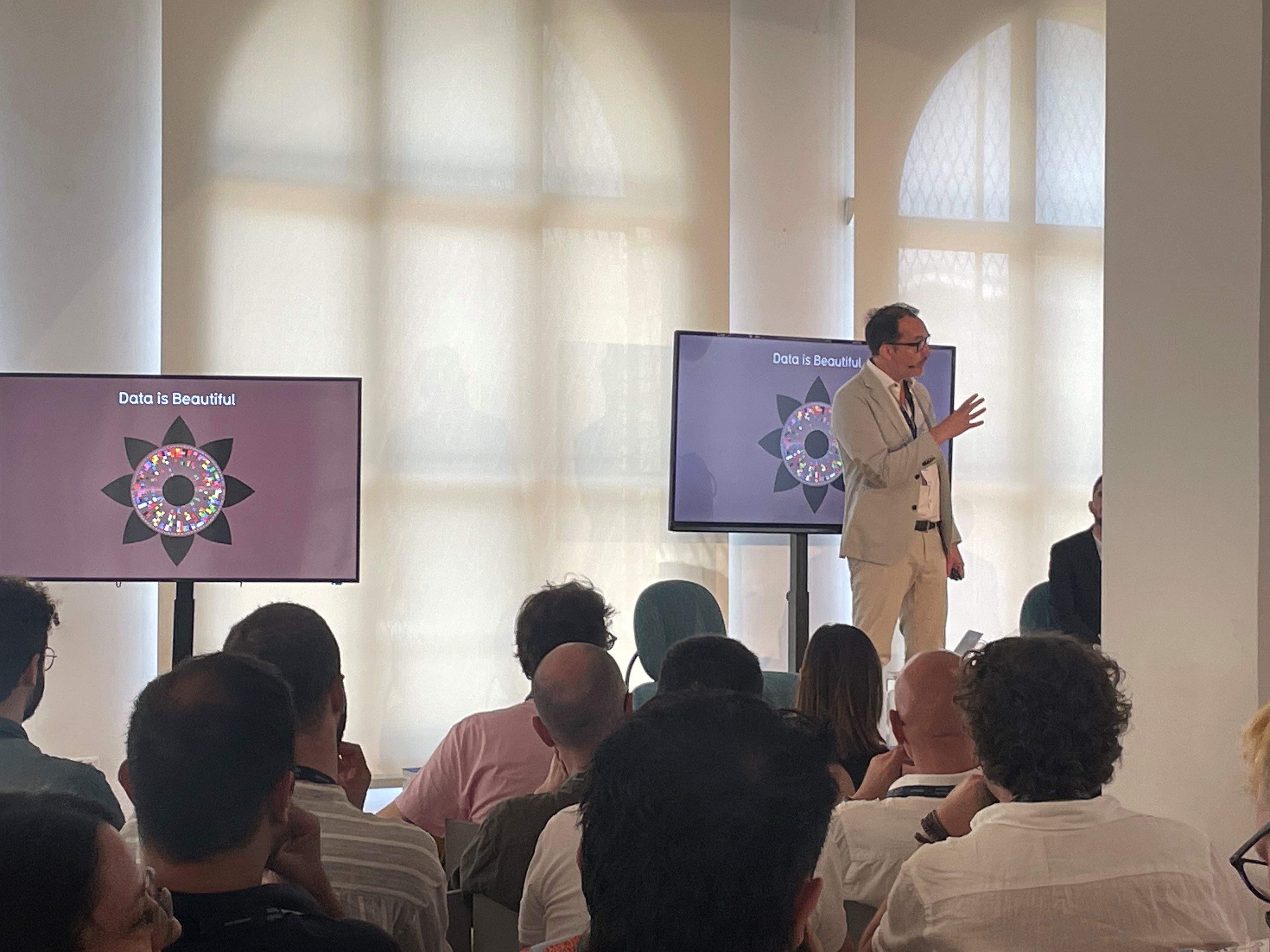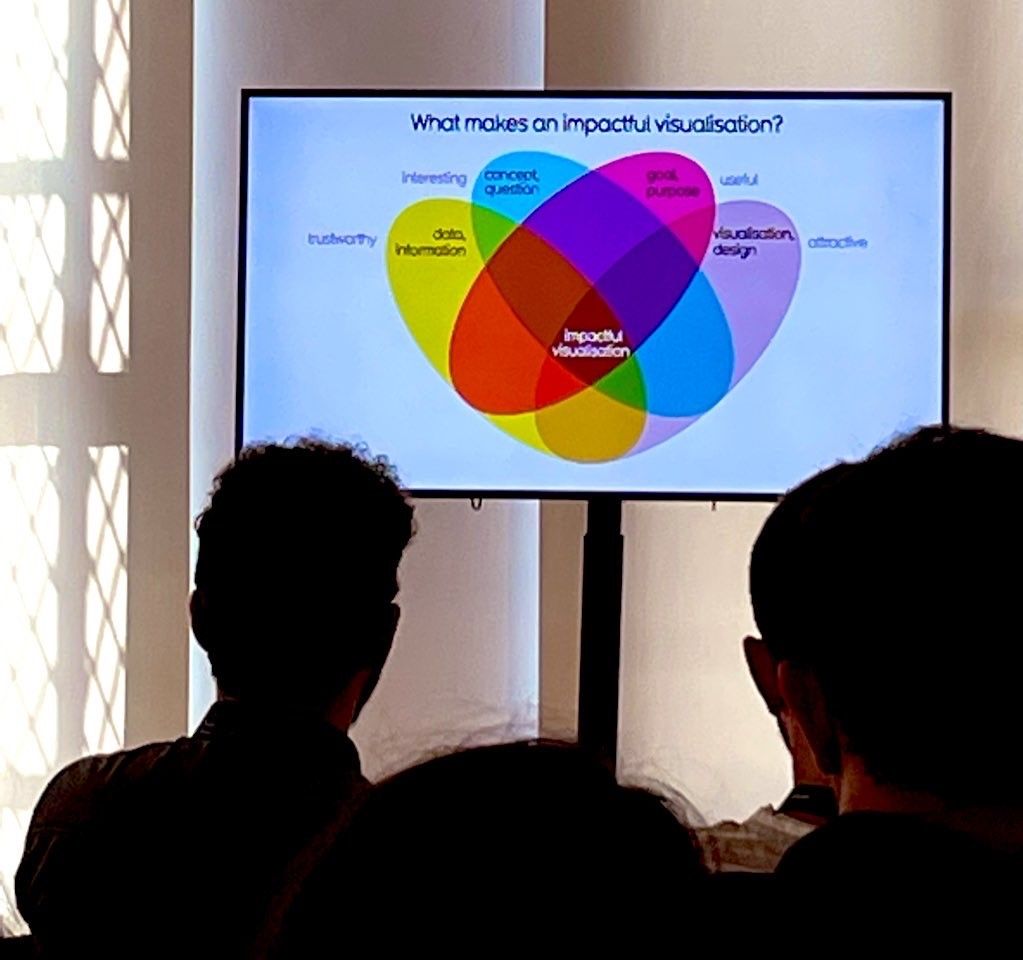 Fake News and Disinformation
Other speakers at the event included Miguel Maduro, Chair of the European Digital Media Observatory, who spoke on the topic of 'Trust and Truth in Democracy Today'; and Walter Quattrociocchi from the Center of Data Science and Complexity for Society at La Sapienza University, who addressed issues such as fake news, confirmation bias and the true purpose of social media platforms (entertainment, NOT information!).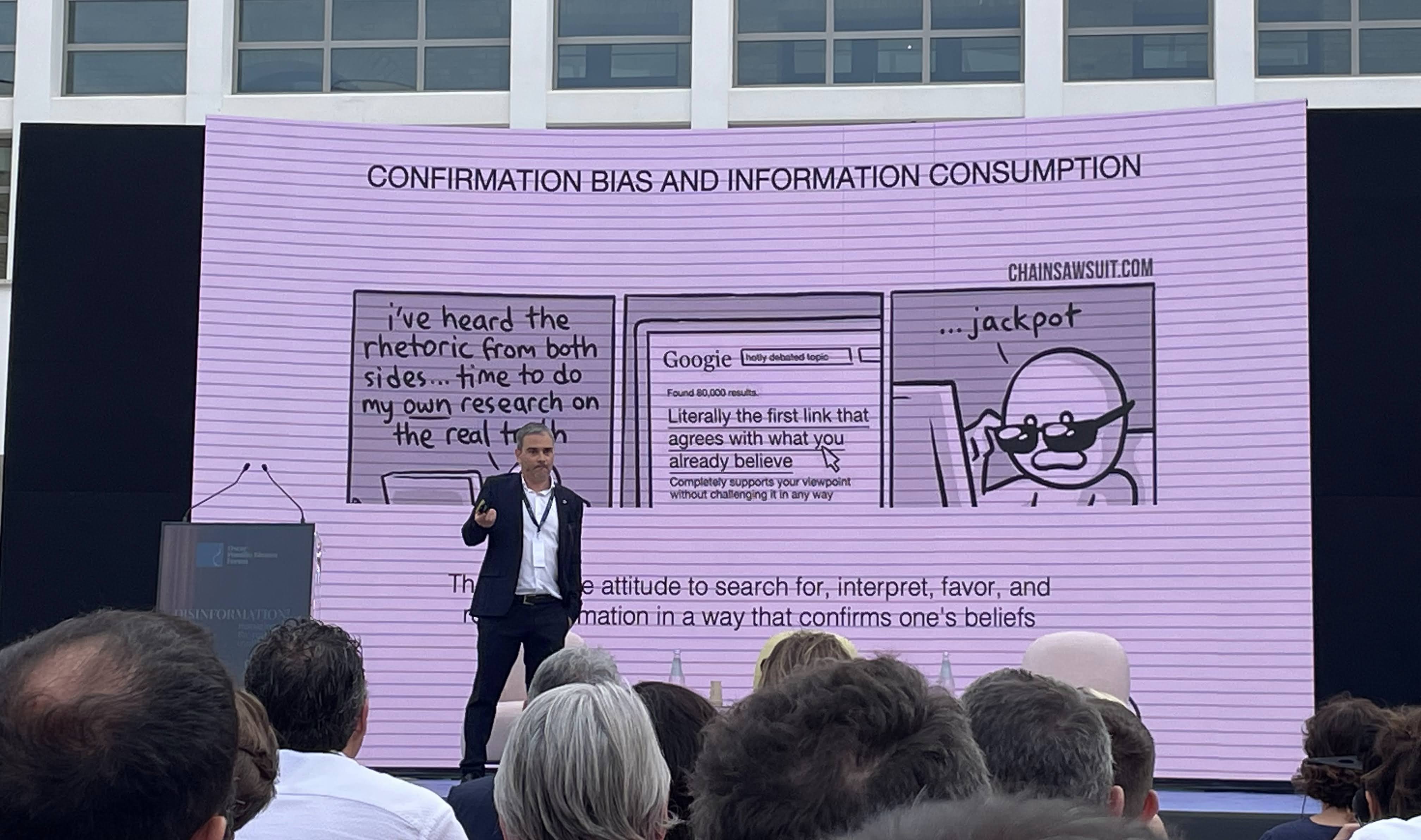 Throughout the two days of the event, we were also treated to fabulous hospitality, with a picnic in the park, a couple of visits from a gelato truck, and delicious banquets al fresco on both evenings of the Summit.
On the final day, Pomilio Blumm also unveiled a new UEN Hub, an online platform that will make it easier for us to connect and collaborate with our partner agencies from now on.
A huge thanks to all the team at Pomilio Blumm for hosting us. And, for any clients looking for services across the EU and beyond, we are more than happy to help!