PRESS RELEASE: Alice Announces New Chair and Expanded Team
Alice – the public relations agency founded by Martina Quinn in 2015 – has announced the appointment of Dermot Ryan as Chair of its Board of Directors.
Mr. Ryan began working with the agency – as an Associate Director – in 2019, following his return to Ireland from Australia. He has 30 years' experience in politics, communications and stakeholder engagement in Ireland and overseas. In addition to his work with Alice, he is Principal at Dermot Ryan Advisory and, last year, managed the successful by-election campaign of Ivana Bacik TD.
Promotions and New Hires
Mr. Ryan's appointment as Chair of the Alice Board of Directors follows a period of strong growth for the company. In recent months, Alice promoted Ciara Murphy to Deputy Managing Director and, in that role, she takes a seat on the Board of Directors alongside Dermot Ryan, MD Martina Quinn, and Non-Executive Director Raj Gosal.
Meanwhile, long-term team-members Emma Walsh and Sorcha MacMahon have been promoted to Senior Account Manager and Account Manager respectively, while new hires for the company include Louise Heatley as Head of Alice's Northern Ireland office; Richard Lennon as Chief Financial Officer; and Áine Kenny, formerly a journalist with The Irish Times, and Emily Clarke, both as Account Executives.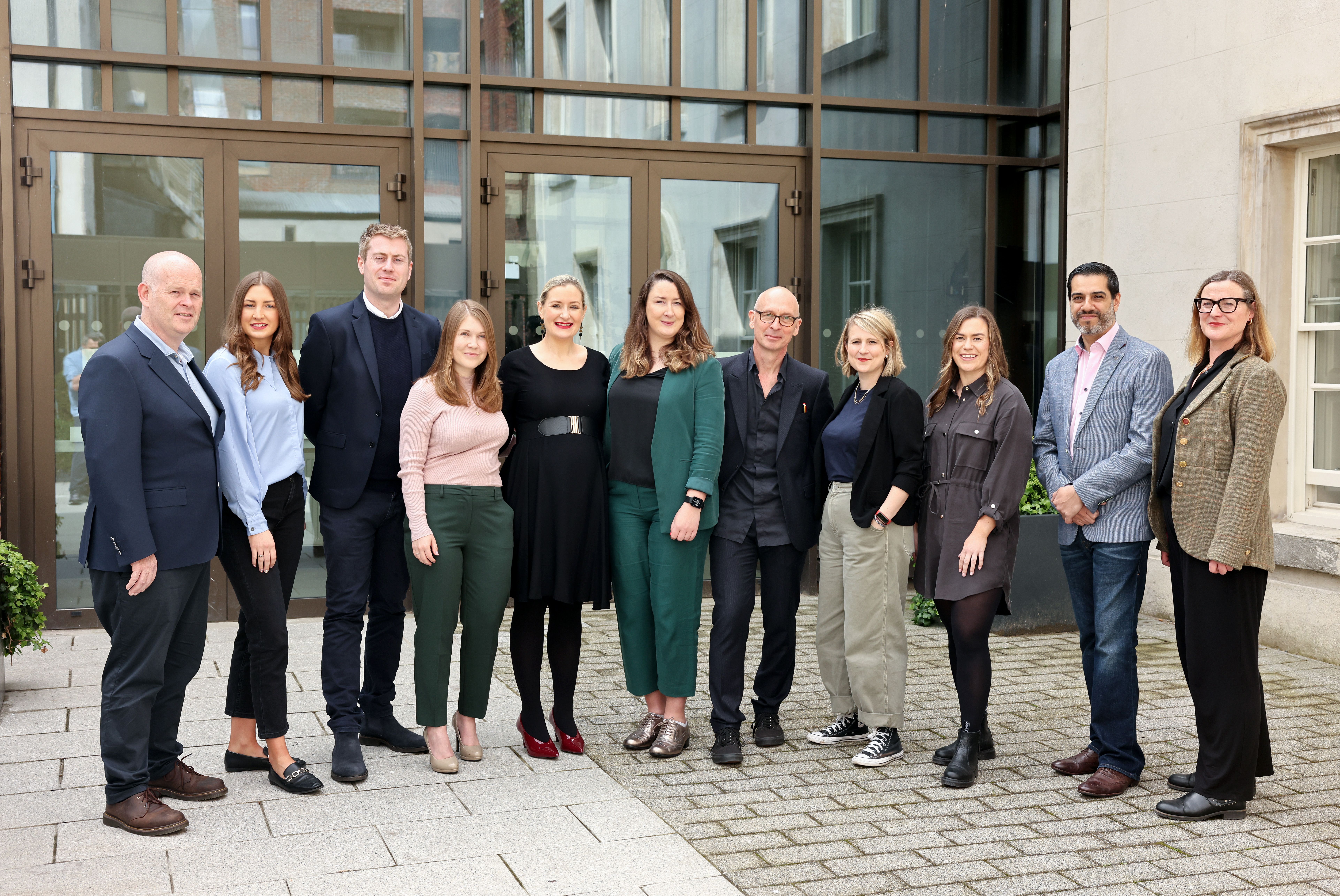 Commenting today (07.12.22), Martina Quinn, Founder and MD of Alice, said: "Despite the challenges of the past few years, Alice has grown significantly, both in terms of our turnover and our staff team. We are delighted to have a strengthened Board of Directors now in place, ably chaired by Dermot Ryan.
"Our mission as a company is to deliver change that makes Ireland – and the world – a better place. Since we were established, we have worked on campaigns to promote climate action, reproductive rights, LGBTQ+ rights, health awareness, employment and training opportunities, children's rights, integration, and Ireland's rich culture and heritage.
"As we continue our work, Dermot is well-placed to guide us, drawing on his experience in politics, stakeholder consultation and community activism over three decades."
Dermot Ryan said: "I'm excited to take up the position of Alice Chair during a period of strong growth for the company. 2022 has seen Alice unveil a new website and brand, as well as growing our team and our client-base. The company has ambitious targets for the coming years, and I look forward to helping achieve those."
Clients
Alice's clients include WorkEqual, Early Childhood Ireland, the Immigrant Council of Ireland, the Dublin Institute for Advanced Studies, the Department of Rural and Community Development, Dublin City Council Culture Company, and Community Finance Ireland.
The company has a team of 19 working across Ireland, with offices in both Dublin and Belfast.
ENDS