New office space for #TeamAlice in Belfast
For the past few years, Alice PR & Events has operated on an all-island basis, with a dedicated team in Belfast, as well as our team at Alice HQ in Dublin.
In the early days of Alice, we moved around on several occasions before settling at 28 Great Strand Street in Dublin City Centre. In Belfast, too, we've tried and tested a number of offices at this stage. But, now, we're delighted to say we've found ourselves a new Belfast base – at LoftSpace on Arthur Street, right in the heart of the city.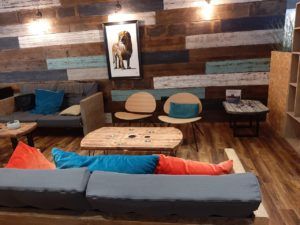 LoftSpace is a co-working space, with members ranging from creatives and start-ups to growing SMEs. Our NI team – led by Julie Sherlock – has been settling in nicely there in recent weeks.
Our work in Northern Ireland
Our MD Martina visited Northern Ireland this week to check out the new Alice office and meet the team behind the Open House Festival in Bangor. We worked with Open House over summer 2019 to promote their Seaside Revival Vintage Festival, as well as a month-long programme of music and cultural events.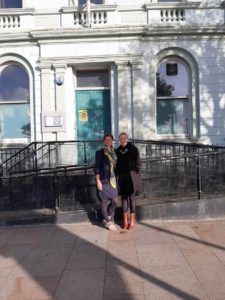 Established in Belfast in 1999, Open House moved to Bangor in 2013. Its founders, Bangor locals Kieran Gilmore and Alison Gordon, continue to be the driving force behind the festival. Their passion and enthusiasm for the arts is infectious – as is their dedication to regenerating Bangor to its former glory as a thriving seaside town.
Other recent work for #TeamAlice in Northern Ireland has included the launch of Clockwise in Belfast earlier this year, and the PR campaign for Palliative Care Week 2019 last month. Palliative Care Week was an all-island initiative, for which we managed both the NI and ROI campaigns.
Looking for PR support?
If you're based in Northern Ireland and would like to discuss PR for your projects or your communications training needs, contact us at our Belfast office. We'd be delighted to hear from you.
Northern Ireland: +4428 9142 2019
Dublin: +353 1 558 2151