The 2023 GALAS LGBTQ+ Awards
The 2023 GALAS LGBTQ+ Awards
This year's GALAS LGBTQ+ Awards, will take place in the Round Room at Dublin's Mansion House on the 7th of October. We are thrilled to be sponsors at this year's event. Support for the LGBTIQA+ community has always been at the heart of Alice and we're proud to collaborate with organisations that are dedicated to creating a more inclusive and safer Ireland. As part of our sponsorship of the event, Emily, who serves on the board of the NXF, the National LGBT Federation, has been actively involved in coordinating this year's GALAS along the NXF and GCN.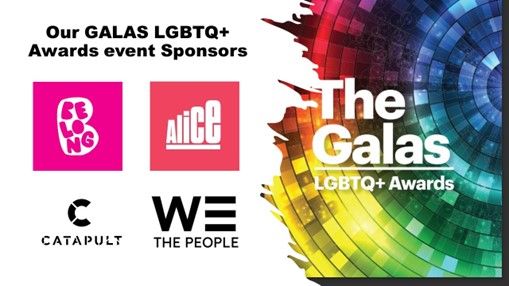 The GALAS was established in 2009 by GCN and NFX to recognise and pay tribute to those working to improve the lives of LGBTIQA+ individuals in Ireland. The first GALAS since the pandemic, this year's event will be hosted by Panti Bliss and Lisa Connell, and #TeamAlice can't wait for a fantastic night out!
Find out more about the GALAS.