In the three years leading up to this ground-breaking result, Alice worked with the Coalition to Repeal the Eighth Amendment – a coalition of over 100 grassroots and national organisations – to provide strategic communications, media relations, social media, event management and training services. Our work involved:
Delivering messaging and capacity-building workshops for the Coalition's members;
Organising photocalls and media campaigns for high-profile rallies, marches and public events;
Providing a responsive 'press office' service for the Coalition – for the numerous, and often complex, requests received by national and international media on a weekly basis;
Identifying opportunities for the Coalition to link with other groups / events to build support for their work; and
Managing the Coalition's online profiles.
In March 2018 and arising from our work with the Coalition, we managed the launch of Together for Yes, the national civil society campaign to remove the Eighth Amendment. This was one of the most high-profile and demanding events on which Alice has worked to date. It was attended by a large number of national and international news journalists, as well as prominent supporters of the 'Repeal' movement, including politicians, well-known personalities and civil society leaders.
Following the successful launch, we continued to help build public support for Together for Yes during April and May 2018. This involved running local media campaigns; profiling high-profile personalities involved in the campaign; and advising on media events for supporter groups, such as Midwives for Choice and Scientists for Yes.
In the aftermath of the referendum, we have continued to provide PR and event management support to the Coalition to Repeal the Eighth Amendment and Together for Yes, including for:
Our contribution to delivering this pivotal change was recognised when we received the 'Best Launch Event' award at the 2019 Event Industry Awards for our work on the Together for Yes campaign launch event.
Alice has been brilliant to work with and played a key role in our campaign. We appreciated the enthusiasm and wholehearted support of an energetic, effective and very professional team who totally understood our ethos and aims.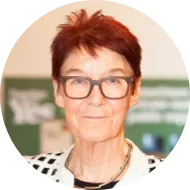 Ailbhe Smyth
Convenor of the Coalition to Repeal the Eighth Amendment and Co-Director of Together for Yes
Next Case Study